A recruitment agency born with the aim of raising standards within the industry.
Frankly Recruitment was established in 2009 in the midst of the recession.
We insist that all our recruiters are qualified and abide by the REC (Recruitment and Employment Confederation) code of conduct. This ensures that both candidates and clients receive a professional service that gives jobseekers equal importance to hirers in the process. Of course, we are equal opportunity employers and will not discriminate on behalf of our clients under any circumstances.
At the beginning, Frankly Recruitment recruited for any jobs in Swindon. As the years went on we became specialists in the commercial market and not just locally but across Europe too. In 2017 Frankly Professional became our executive recruitment division; this was to recognise the different needs of our clients, and allowing assignments to be worked by day rate contractors as well as by PAYE temporaries.
Showing the "Frankly Difference" to candidates and clients regardless of location has been exciting and we've received so much positive feedback. The world sure is a smaller place thanks to technology.
We now show the 'Frankly difference' to our customers regardless of their location!
Frankly Recruitment appreciate our responsibility when representing you as a job seeker or as a business. Our culture is one of transparency. We will not manipulate people into jobs, this won't help with your retention nor will it help our reputation. We are looking for long-term relationships. Many of our candidates we work with throughout their entire career. We really get to know you.
As a hirer, we represent your business in the market place. You work hard for your brand. Our job is to uphold this and convey this to your future workforce. There are always many people with the correct skills. By using our robust screening we make sure you only receive a shortlist of people that will not only fulfil your job vacancy but fit comfortably with the values, business goals and personalities in your business.
The team that makes up Frankly Recruitment have our values at their core and together we raise the bar in the recruitment industry
We will return all calls and emails by the end of the working day.
You will receive an honest appraisal of your recruitment needs and our ability to fulfil them.
We will never outsource our payroll to umbrella companies and any pay or invoicing issues will be resolved instantly.
We will respect your decisions and time and not persuade you to do something that you do not benefit from.
How We Qualify Candidates
Our short listing methods are robust and thorough. By the time you receive a CV from Frankly Recruitment they will have complied with an agreed range of steps and tests.
It takes time to pre-screen candidates. If we are working multi-agency we won't compromise our standards, however we will provide you with a list of names that are being screened as a way of introduction to your business. Our screening process includes;
Face to face meeting using video conferencing with consultant at an agreed appointment time – competency based interview
Skills testing from an extensive library relevant for the role McQuaig psychometric profiling – further probing on identified areas
Proof of eligibility to work in the UK or country of employment checked and confirmed
Referencing service available – standard with temporary recruitment
Match against job criteria and team fit
Scoring matrix to avoid "horns and halo" effect
Short listed against other candidates to provide a concise short list of best selection
Work with Frankly Recruitment and you will receive:
Access to a full library of skills testing
Access to McQuaig Psychometric profiling
Access to a registered pool of 7000 local candidates
Advertising locally and nationally in hard and digital copy as agreed
A speedy approach via the Frankly Recruitment App
Interview coaching and support with advisory competency based questions
Awards and accreditations
REC (Recruitment and Employment Confederation)

We are both individual members and corporate members. We abide by the code of conduct of the REC. Our consultants are either Fellows of the Institute of Recruitment Professionals (FIRP) or qualified members (MIRP).

We make it essential for all of our consultants to be qualified recruiters or resourcers through exams delivered externally.

Best Recruitment Agency 2018 - Livewire Frankly Recruitment beat many agencies to receive the title of Best Recruitment Agency of 2018. This sees us published in the Livewire magazine held in all airport lounges.

Best in Executive Recruitment Services Award

Frankly Recruitment is proud to have won "Best in Executive Recruitment Services" The Innovation & Excellence Awards give recognition to businesses that are transforming their respective industries and the standard-bearers of excellence by continually setting industry trends as well as showing significant advances in terms of innovation and improvement.
Don't take our word for it, read our testimonials!
We pride ourselves in the long-term relationships we have with our clients and candidates and are determined to raise the bar in our industry.
"We have received an excellent service from Frankly, I feel that you listen carefully to our requirements and make an effort to match us with a suitable candidate."
David - The National Trust
"I wanted to drop you an email to express my gratitude and thanks for the excellent service and communication I received whilst sourcing a new position.

The services I received were above and beyond my expectations and by far exceeded any other recruitment agency I have dealt with in the past.

I hope our paths with cross again and of course, I will be recommending the company to others."
Claire R.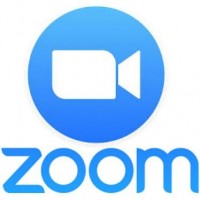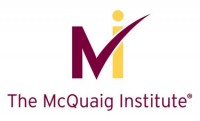 We're always happy to hear from you!
When you call Frankly Recruitment we will only take a message if we really have to.
We aim to build a long term business relationship with you and we want to use our expertise to help you find the most suitable candidates possible.
Call us now to discuss to how we can help you.
Our policy is to take all calls
and respond to all direct
emails immediately.